London to Brighton Cycle ride – Help me raise awareness.
I will be cycling from London to Brighton on the 17th of June to raise funds for the British Heart Foundation. It is a distance of 54 miles (87 kms) that I will be tackling with my passionate team of five. Please donate to this amazing cause by clicking on the link below.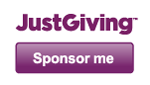 Heart diseases are the leading cause of mortality in most countries. According to reports, a quarter of all mortality is attributable to such diseases. I read this a few years ago, but like most of us, choose to ignore it. However, the reality of the situation hit home when a close friend of mine suddenly passed away from related complications last year.
We need more research to understand the heart. Scientists and medical professionals are still working to map and study each and every beat of the heart. Funding is always an issue in such endeavours. With research requiring decades of painstaking work, it is always a struggle for most researchers to gather enough funds to sustain their research.
More importantly, awareness is vital to a healthy lifestyle and a happy heart. So many of us choose to ignore the heart and the continue with our unhealthy habits, till it is quite late. Britsh Heart Foundation (BHF) is the leading charity that works towards awareness and research about heart diseases.
Through my 54 miles (87 km) cycle ride from London to Brighton, I am trying to raise awareness and essential funds for the BHF. Your donations would power their life-saving research into inherited heart conditions and coronary heart diseases.
Donating through JustGiving is simple, fast and totally secure. Once you donate, they'll send your money directly to the charity. So it's the most efficient way to donate – saving time and cutting costs for the charity.
I am training hard for this… please show your support by donating heartily. Remember, every little helps.